blog
Back
3 Snowy Winter Activities in Yorkton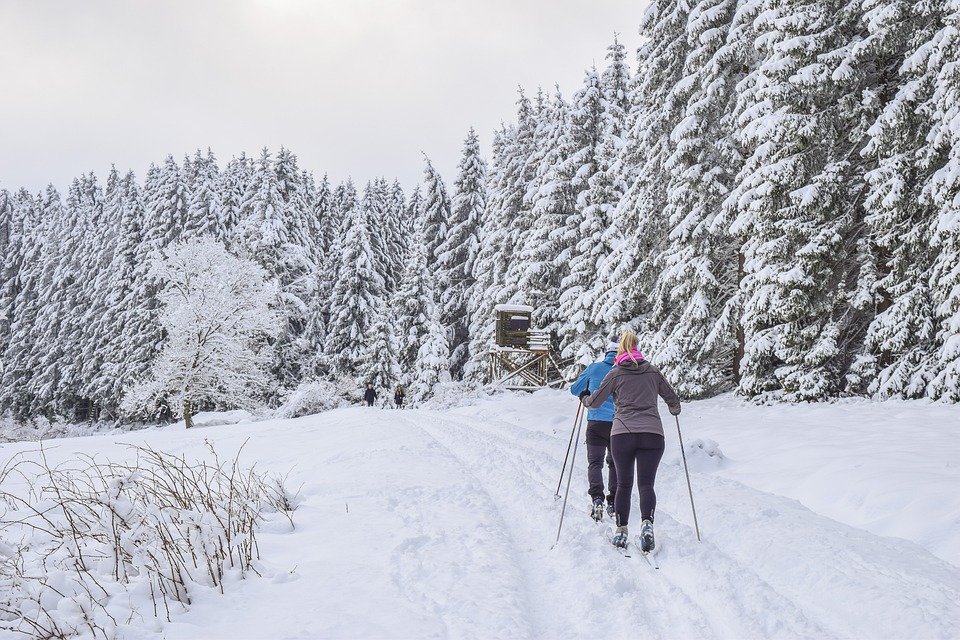 Image by: MichaelGaida
Looking for Christmas activities or things to do in Yorkton during your holiday staycation? There's nothing more festive than frolicking in the snow. And with its sweeping landscape, Saskatchewan is an outdoor lover's paradise with plenty of terrains to play in. Keep reading for some great ways to enjoy our big, beautiful backyard this season!
Snowmobiling
With an estimated 10,000 kilometers of trails and millions of acres of open land, Saskatchewan is well-known to have some of the best snowmobiling conditions in the country. In Yorkton, hit Sheho, Foam Lake, Rhein, Canora, and Good Spirit Provincial Park, the latter of which also has plenty of warm-up shelters to keep cozy in between rides.
Skiing and Snowboarding
Saskatchewan's vast landscape with endless trails carving through its forests also makes it a prime spot for skiing and snowboarding. There's Duck Mountain Provincial Park, which is just a short drive northeast of Yorkton; scenic Good Spirit Lake Provincial Park, which is perfect for cross-country; and, about an hour from Yorkton, Fort Qu'Appelle, which has a variety of nice slopes for snowboarders.
Crokicurl
Ever heard of Crokicurl? The hybrid between curling and the board game Crokinole—where players take turns to flick small discs on a circular board to nab the highest score—is a fun way to enjoy some friendly competition this holiday season. Head over to one of two city parks in Yorkton that have the ice surface for it, Heritage Heights Park and Silver Heights Park, and get acquainted.
Head back to your hotel room or suite at Home Inn & Suites Yorkton Hotel after a chilly day of playing in the snow. Along with comfortable accommodations with luxurious bed linens and available features like Jacuzzis, our Saskatchewan hotel also has on-site amenities and services like an indoor pool, whirlpool, and weekly wine reception to make your staycation even warmer.
Back
Recent Post
Valentine's Day is upon us, so it's time to start thinking about how you want to spend it. Thankfully, Yorkton has plenty to offer in the way of romantic activities. From a snowmobiling trip for two to an intimate staycation, check out the top four Valentine's date ideas in Yorkton.
Prev Post
Next Post